Improvement

Minor
In the extensions manager, after selecting "check all versions", it is almost impossible for a colorblind (or colourblind in the rest of the world!) user to which is which.
This is what you see: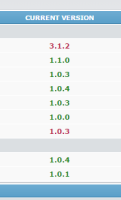 With my particular defect (deuteranomaly), this is what I see (according to the simulator!)
Basically, I can't see the difference unless I zoom right in.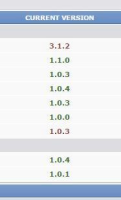 Just a simple CSS change to highlight the ones that need updating should do it.
Thanks!
7 kB
digitaltoast [X]

4 kB
digitaltoast [X]
is duplicated by

PHPBB3-15326 Provide hints for colourblind people on extensions version check/notification screen where red/green text is used to highlight old/new versions respectively

Closed